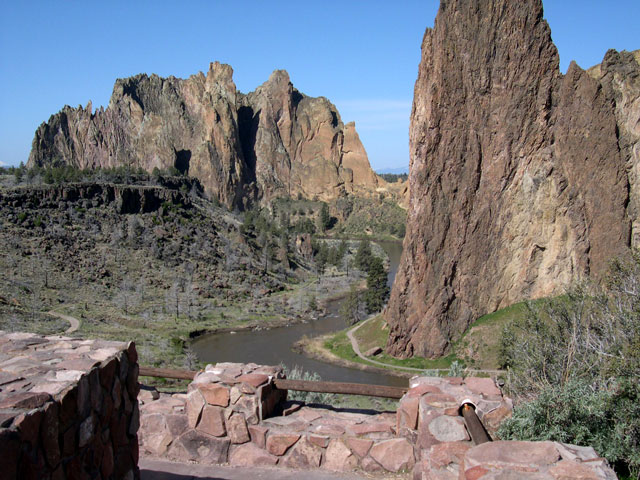 My mountain leaders first aid certificate is up for renewal soon so I was trawling the web for info on the 5 minute presentation that I had to give on avoiding common climbing accidents.
I came across a US site that I thought was worth sharing for several reasons. The site
Traditional Mountaineering
is based in Bend, Oregon and provides some really good information on mountain safety.
I have climbed a couple of times at the famed Smith Rocks which are situated just outside Bend and always considered it a 'fun' venue and it was a interesting to see the number of accidents that have happened here, especially the number of accidents caused by belayers lowering the leader off the end of the rope. The details showed that the accidents occurred to a wide spectrum of climbers - experienced and beginner - on a whole range of route grades.
This really mirrors the finding of the German DAV and Swiss Gaswerks Climbing Wall in a survey of
climbing wall safety and accidents
that they carried out over a 2 year period - learn to habitually belay well and always pay attention.
When we were at Smith we could virtually always see the snow topped mountains further north looking pictureque - the accident reports for these mountains shine a different light on them and the
Traditional Mountaineering
site provides solid information on how to prepare for trips into the mountains and a list of key items to take along so that when things go wrong you stand a better chance of staying safe.
The list of 10 essential items is great and I would certainly second the usefulness of gaffa tape in your emergency kit - awesome stuff that can patch, seal, splint and tie.
Silvi